BASIC (Basic Assessment and Support in Intensive Care) Cambridge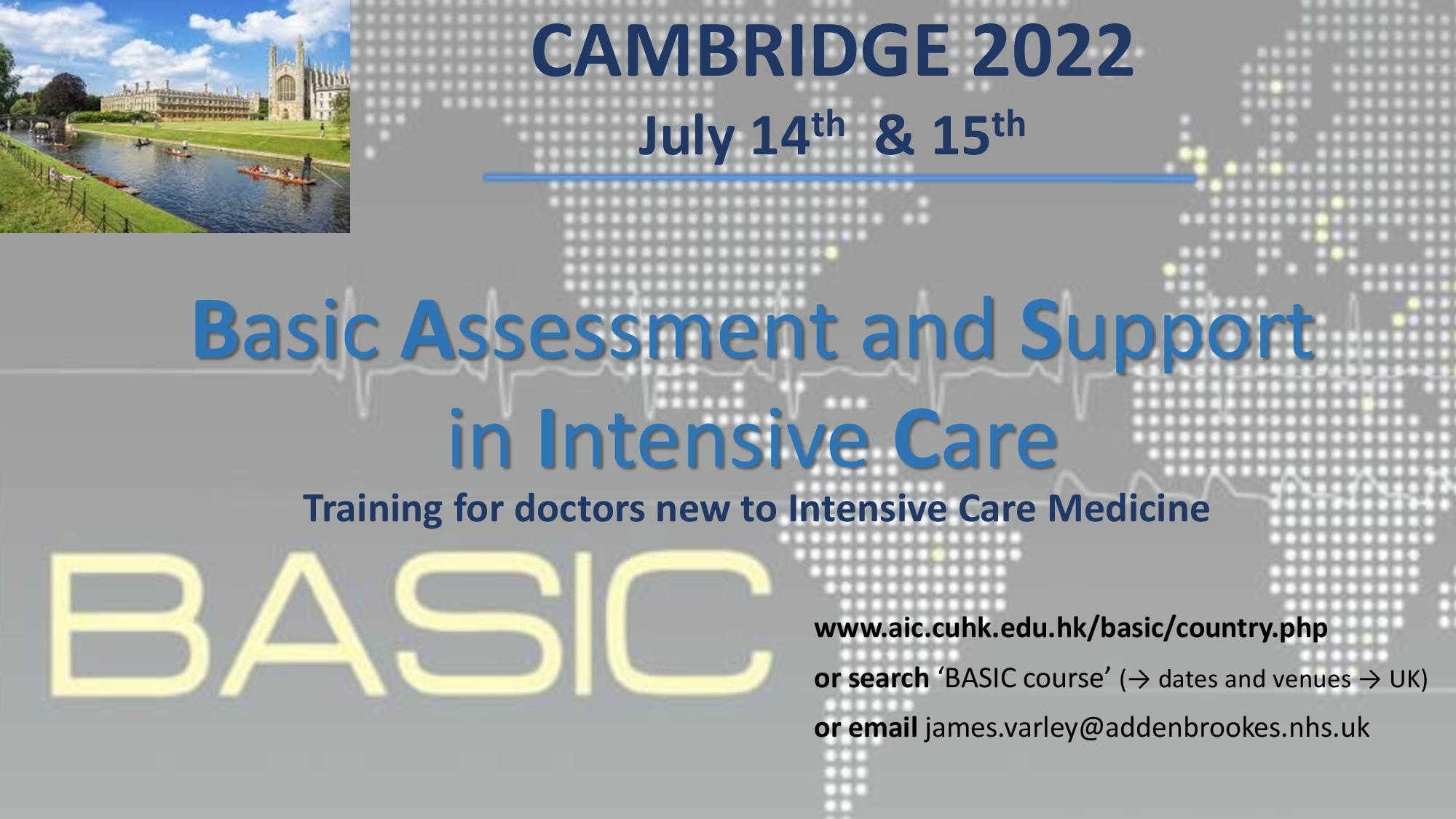 This course is for doctors new to Intensive Care Medicine.
Preference will be given to local trainees.
Places are only secured once payment has been received.
Once your place is confirmed you must then register on the BASIC website
https://www.aic.cuhk.edu.hk/basic/country.php
Please be advised that your course fee is refundable for up to 14 days following your application. Thereafter course fees are non-refundable.