Please note that due to the current COVID-19 situation, courses may need to be cancelled or rescheduled. Should this be the case the course administrator will contact attendees with the most up to date information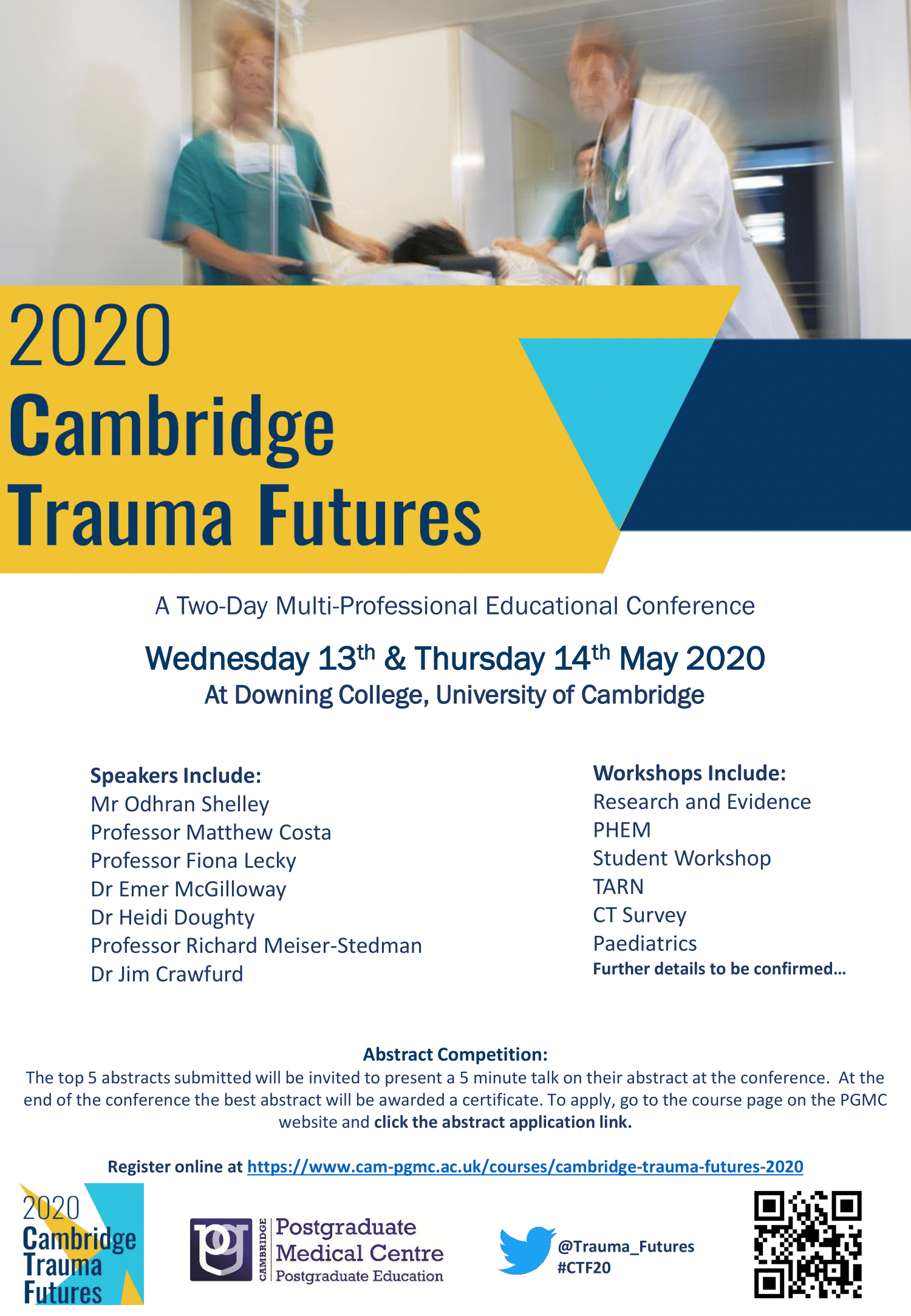 Cambridge Trauma Futures 2020 is a two-day multi-professional educational event held in Cambridge, UK. CTF 2020 is a new approach to trauma conferences, reflecting the unique interaction between trauma systems and clinical medicine in the care of our patients. The conference has three objectives: to use world class trauma care within both the East of England Major Trauma Network and the wider clinical community to develop skills and understanding, to encourage networking, collaboration and innovation to improve the care of trauma patients and to learn from excellence outside of medicine.

Prices:
Consultant: One day £175/Two days £285
Trainee: One day £150/Two days £260
AHP, Nurse, Paramedic: One day £135/Two days £245
Medical Students: One day £95/Two days £185
Abstract Competition
The top 5 abstracts submitted will be invited to present a 5 minute talk on their abstract at the conference. At the end of the conference the best abstract will be awarded a certificate. The next top 5 Medical Student Abstracts will be presented at the Student Workshop on Day 2 of the conference with the remaining students presenting a poster. The deadline for abstract submissions is Wednesday 01st April 2020.
To submit your abstract please click the link below:

Please be advised that your course fee is refundable for up to 14 days following your application. Thereafter course fees are non-refundable. Please note your place will not be confirmed until receipt of payment.