East of England Trainees
The East of England Deanery has approved funding for 12 places for trainees in an deanery training post. To apply for a funded place please follow the link below.
https://www.cam-pgmc.ac.uk/courses/mrcog-sept19-eoe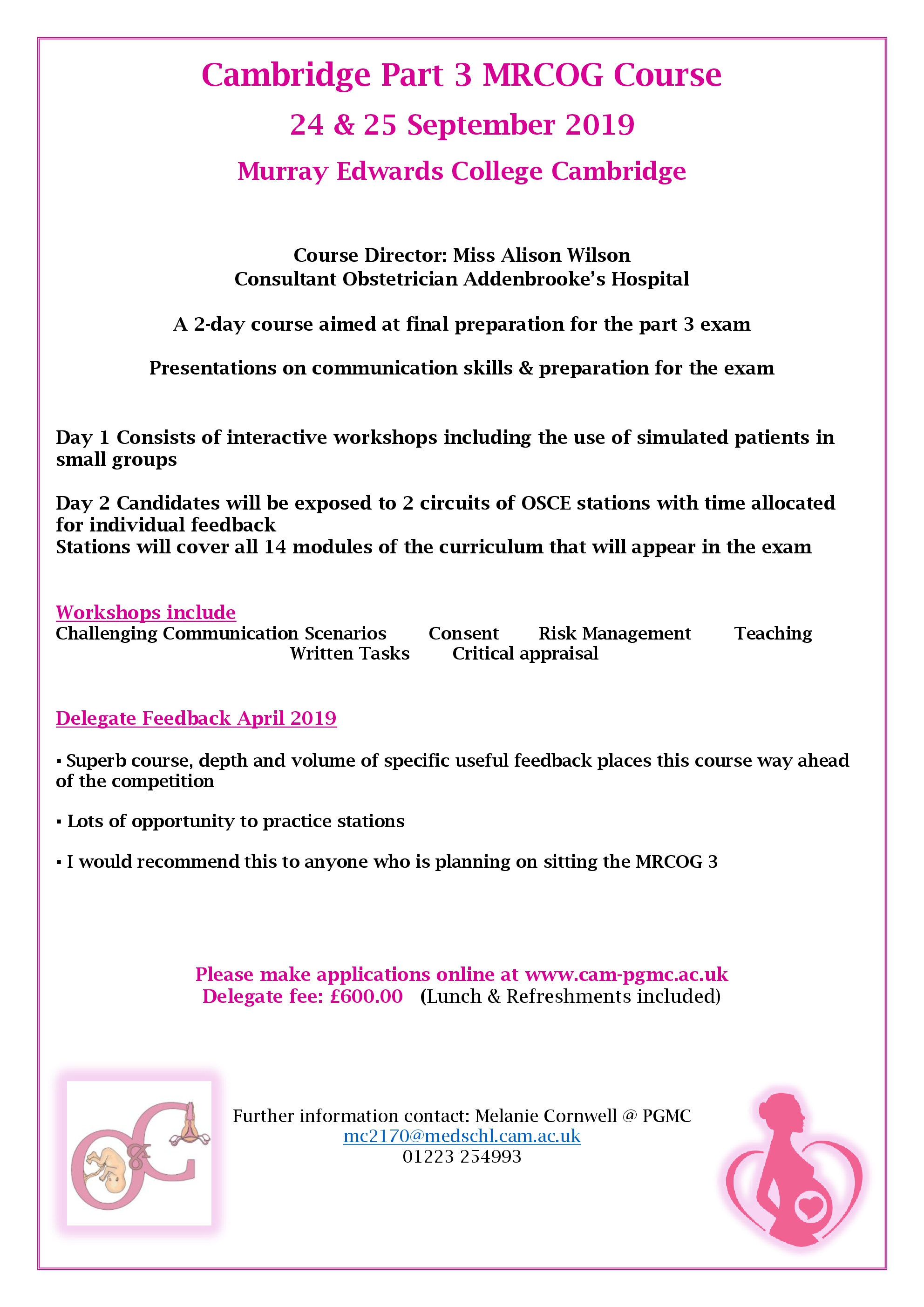 Cambridge Part 3 MRCOG Course
We are offering an intensive 2-day course aimed at final preparation for the part 3 exam.
Day 1 Consists of interactive small group workshops with actors covering all aspects of communication for OSCE's
Challenging communication skills
Consent
Risk management
Teaching
Written tasks
Critical appraisal
Day 2 Candidates will be exposed to 2 circuits of OSCE stations with time allocated for individual feedback
Stations will cover all 14 modules of the curriculum that will appear in the exam
The course is held at Murray Edwards College Cambridge
Murray Edwards College
Huntingdon Road
Cambridge
CB3 0DF
Please be advised that your course fee is refundable for up to 14 days following your application. Thereafter course fees are non-refundable.